Taillight Tinting
Taillight Tinting & Smoking
Sometimes the little details really pull together a specific look or style. For a lady it might be an exquisite pair of shoes or just the right handbag that creates a ravishing ensemble. For a gentleman it might be a refined set of cufflinks or distinguished watch which provides a masculine sophistication to an outfit. When crafting a look for your car, it can be equally important to consider the little details. A small change like tinting your taillights can have a surprisingly big impact on the look of your vehicle and California Wheels knows exactly how to provide you the perfect look you desire for your taillights.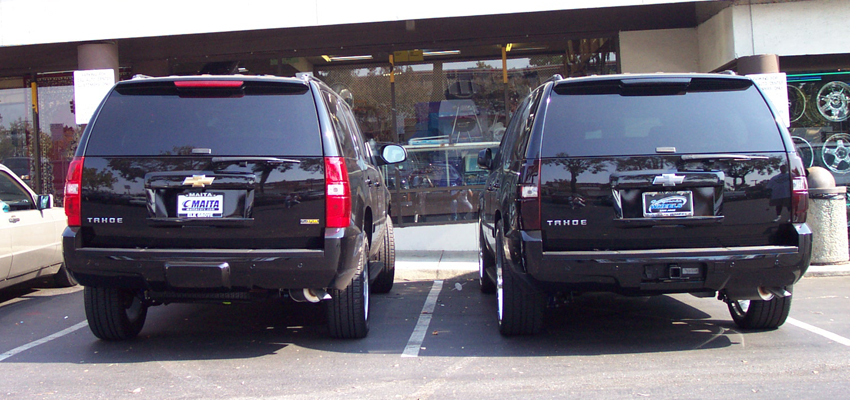 Tinted or smoked taillights can help balance the look of a car with tinted windows, producing a clean, stylish appearance for the whole vehicle. Tone down the plastic reflector whites, oranges and reds that are throwing off your vehicle's color palette and ruining your style. Taillight tinting can also cut down on the "Christmas tree" effect of modern high intensity LED lights, which can create overly bright, garish lines or patterns whenever you apply the breaks. Extra dark tint will match a black paint job, for a uniform look on a black car or truck. Or emphasize the contrast with darkened taillights against a white or lighter color car to create your own unique statement.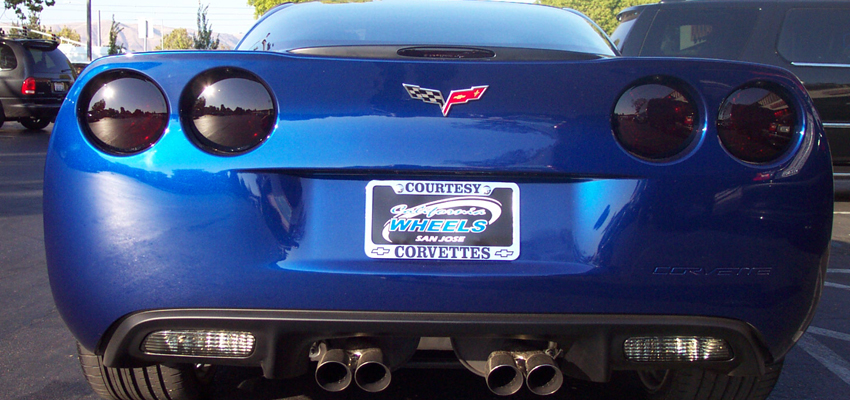 The first step in determining how to darken your taillights is deciding if film tint or taillight smoking is the right option for you. California Wheels offers both film tinting and taillight smoking services so no matter what choice you decide to go with, you're at the right place to get the solution that works best for you.
Tinting your taillights with film involves professionally applying film tint to your taillights, similar to how windows are tinted. With 4 darkness options for film tinting your taillights: light, medium, dark or extra dark, it's easy to match your taillight tint to the tint on your windows. The benefit of using film tint is that you can easily remove the tint in the future, if you so desire. The disadvantage of using film tint is that you don't have as many options for the degree of darkness. Additionally, some taillights don't allow film tint to adhere correctly, ruling this option out for some applications.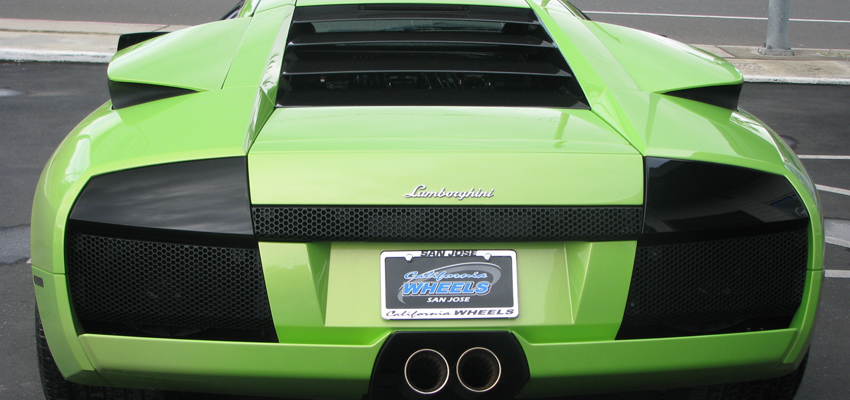 The second option, taillight smoking, is an extremely popular choice for taillight tinting. Taillight smoking involves using a specialized paint to darken the taillights. The benefit of taillight smoking is that there is virtually no limit to the specific degree of darkness you can achieve for your taillights, from very light to very dark, or any contrast in between. Taillight Smoking can also achieve a shinier or brighter look than film, and can more easily coat complex shaped or dramatically curved lights. California Wheels also offers options to mask off the reverse light portion of taillights to preserve the functionality of these specific lights. Of course once your taillights are smoked, they are smoked for good, as smoking taillights is a permanent tinting solution and doesn't offer the benefit of easy removal.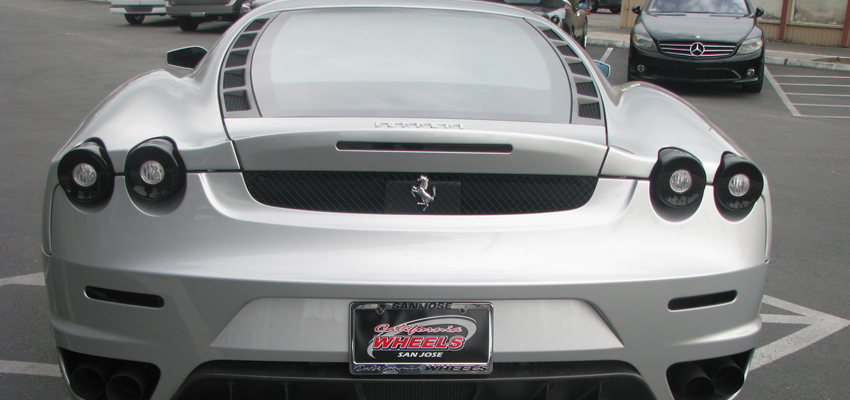 Come in to California Wheels and one of our customization experts will be able to outfit your car with the right application, type and degree of darkness to create the specialized look that will make your car stand out from the crowd.