About California Wheels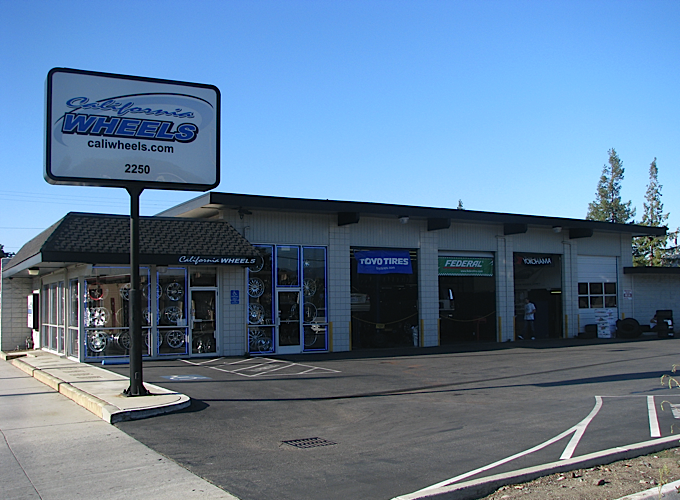 California Wheels first opened for business in 1998, the culmination of hard work, dedication, and unbridled passion of owner Tommy Phillips, only 21 years old at the time. A lifelong car enthusiast, Tommy took his love of customizing cars to the next level when he met Ray Marchisset and began selling wheels for Ray's company Roadster Wire Wheels in 1996. Starting small, Tommy began by selling wheels to his friends and fellow Bay Area car enthusiasts, then running classified ads in the San Jose Mercury News and literally selling wheels out of the trunk of his car.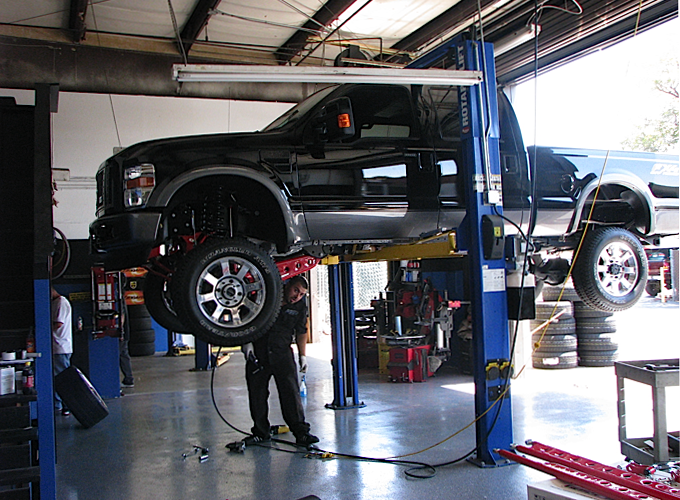 By 1998 Tommy had saved up enough money to open his first shop and California Wheels was born. Located on the corner of Capitol Ave and Alum Rock, California Wheels' San Jose location now boasts over 250 styles of wheels on display in our showroom and four bays in the back, ready to meet the needs of any customization job. Recently purchased state of the art balancing and alignment machines ensure that all wheel work is done in house and meets the quality standards of California Wheels team of skilled professionals, who together represent a combined 40+ years of experience in the automotive customization industry.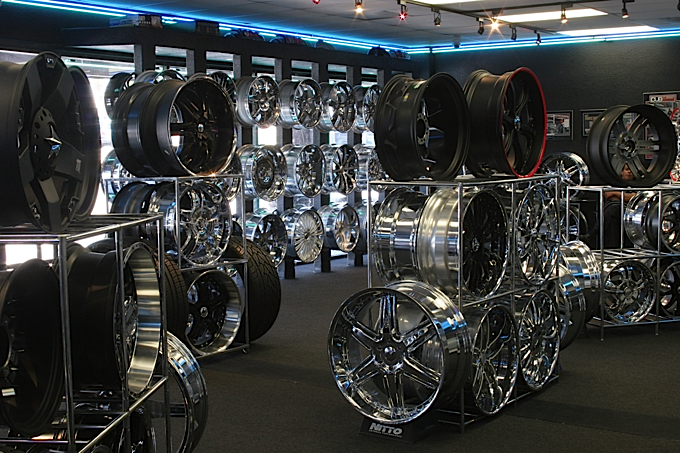 Based on the success of the first location, in 2007 California Wheels opened a second shop on Winchester Blvd in Campbell. With a large showroom displaying over 200 different wheels and offering three work bays, as well as their own in house balancing and alignment machines, California Wheels – Campbell is a convenient location for South Bay car enthusiasts looking for the professional service, huge selection, great prices and unparalleled customer service that California Wheels has become known for.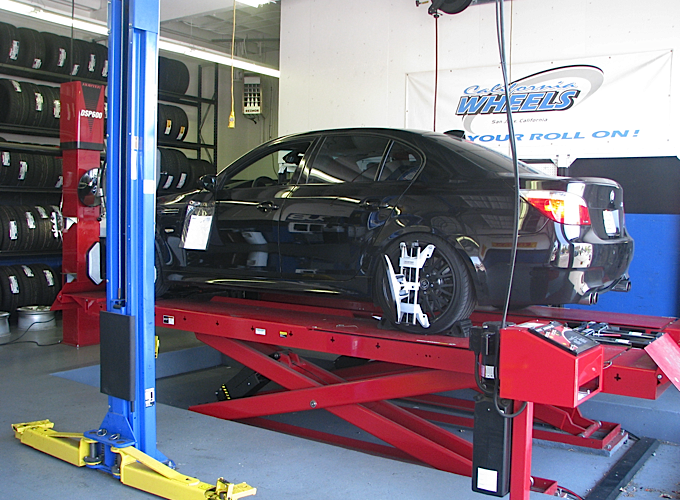 While specializing in wheels and tires, California Wheels is a full service, one-stop vehicle customization shop. Servicing the smallest of jobs – plugging or patching flats, repairing scratched or bent wheels – all the way up to complete custom rebuilds with new paint, upholstery and more. California Wheels also extends our great prices and personalized service to window tinting, powder coating, custom painting, tail light smoking, ECU chip programming, lowering or lift kits, lighting accessories, and more; literally everything you need to make a unique, personalized statement with your own vehicle.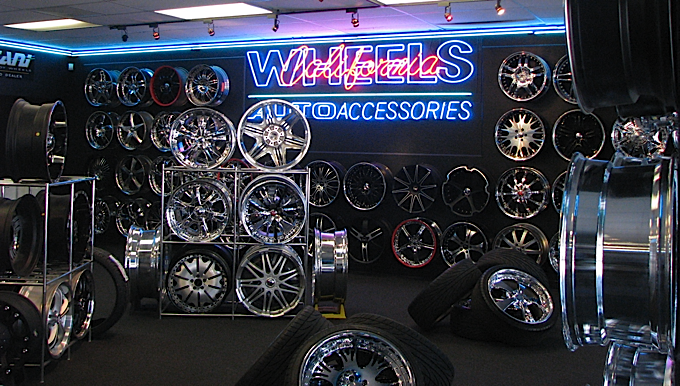 Today, California Wheels has come a long way from it's humble beginnings and established itself as the premiere customization shop in the Bay Area. California Wheels is proud to serve each and every one of our customers with the same outstanding service that we've provided distinguished clientele including: sports stars Patrick Willis, Vernon Davis and Jerry Rice of the San Francisco 49ers, Darren McFadden and Sebastian Janikowski of the Oakland Raiders, Stephen Curry, Jason Richardson (formerly) and Monta Ellis (formerly) of the Golden State Warriors, Logan Couture, Joe Pavelski and Dan Boyle from the San Jose Sharks, Andres Torres and Barry Bonds of the World Champion San Francisco Giants, perfect game pitcher Dallas Braden (formerly) and Carney Lansford, of the Oakland Athletics, Bobby Convey (formerly) of the San Jose Earthquakes, UFC stars like Jon Fitch, Josh Koscheck and Heavyweight Champion Cain Velasquez, bodybuilder Flex Wheeler as well as Bay Area rap stars Too $hort and Richie Rich, and comedienne Angela Johnson, just to name a few.
Regardless of the budget or specs for your job California Wheels offers our extensive knowledge, vast experience, and professional service, to make sure you're completely satisfied with the job that means the most to you – your own.
Email, call, or visit California Wheels today, to turn your unique custom car dream into a reality, and prepare to be impressed.
CALIFORNIA WHEELS - Campbell Store & Showroom
2250 Winchester Blvd., Campbell CA 95008
(408) 341-1646
CALIFORNIA WHEELS - San Jose
41 South Capitol Avenue San Jose, CA 95127
(408) 258-8273